Guest Artist
Jennifer Nugent
(USA )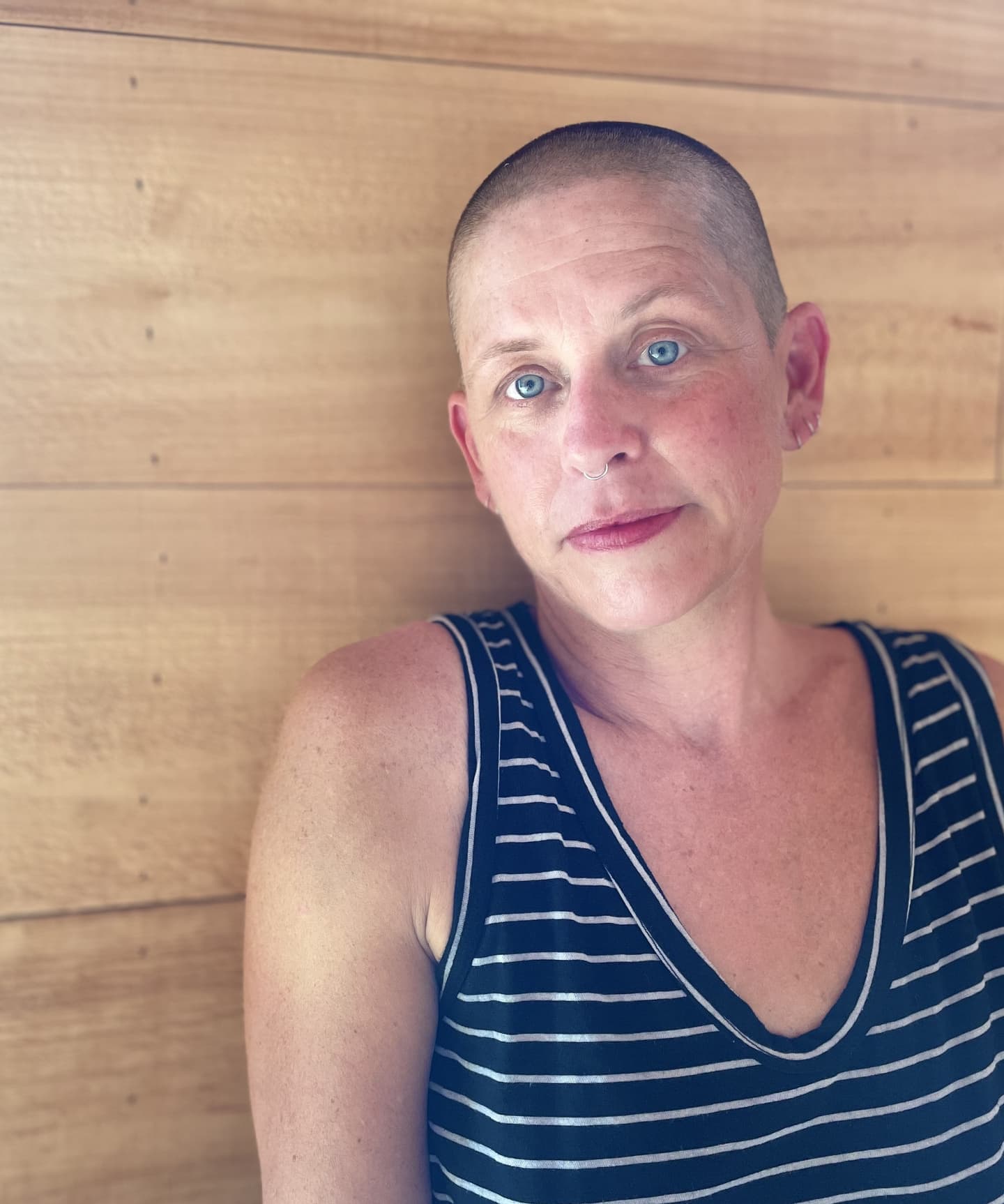 Jennifer Nugent is a performer, educator, mother, and partner. Jennifer addresses her body, mind and being through questioning. She articulates internal experiences through performance and teaching; augmenting these practices by sharing and refining ideas in front of others―a transmission of spoken and gestural language. Her dancing is profoundly inspired by Linda Rogers Albritton, Ann Cummings, Patricia Cummings, Beatrice LaVerne, Barbara Sloan, Bambi Anderson, Dale Andree, Gerri Houlihan, Daniel Lepkoff, Wendell Beavers, Lisa Race, David Dorfman, Patty Townsend, Thomas F. DeFrantz, Paul Matteson, and Janet Wong, Jeninfer has performed most notably with the Bill T. Jones/Arnie Zane Company 2009-2014, Paul Matteson 2002-2020, David Dorfman Dance from 1999-2007, and Martha Clarke 2007-2008. Her most recent performance endeavors have included a solo show up against at Gibney Presents and projects with Joann Kotze, Beth Gil, and Faye Driscoll. Jennifer currently teaches at Gibney Dance (NYC), Movement Research (NYC), Triskelion Arts (Brooklyn, NY), and Sarah Lawrence College, (NY)
---
Noam Carmeli (Israel )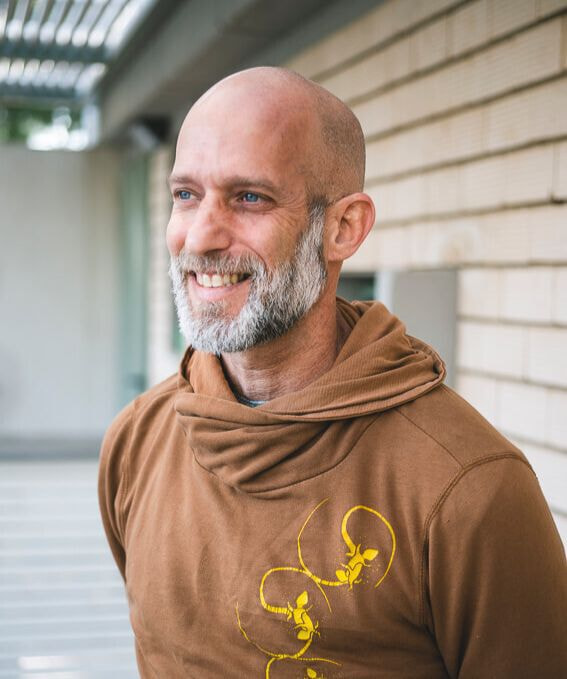 Teacher, dancer, director and producer (Architect until 2010)
Has been interested and active for many years in the connection between art, physical practice
and personal and social (community) awareness.
As a teacher and dancer he specializes in contact improvisation and group improvisation.
Noam has been performing in improvisation and teaching regularly since 2005 in Israel and
around the world in professional institutions (dance companies and schools for dancers) and to
the general public.
He is CEO of the Contact Improvisation Association in Israel, co-director of Studio Tana, one of
the founders of the Octet improvisation group and managing the Community Dancer project at
the Ministry of Culture.
As part of his master's degree studies, he delved into the field of group improvisation as a
performance art and its connection to the sense of belonging in everyday life and the
community.
---
Masako Kitaura
(Osaka/Japan)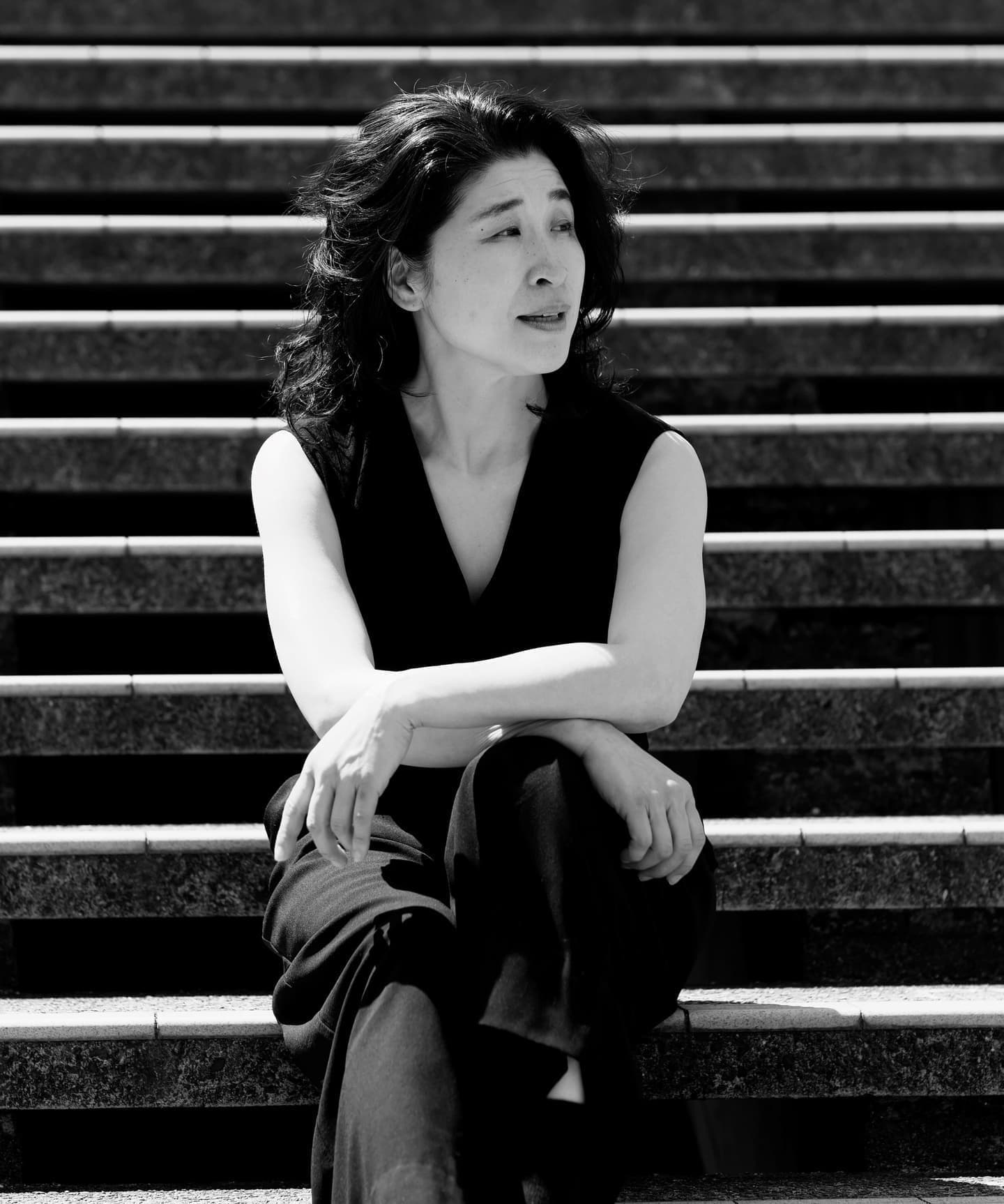 Masako Kitaura had a turning point in her life in 2008. After working as a dancer in Europe for about 10 years, she became a proprietress of a long-established kimono shop with zero kimono experience. Since then her DNA is greatly influenced by the artistry and spirit of Kimono. Her life foundation is Magpie Music Dance Company (Netherlands). Artistic Director: Katie Duck. This experience defined life as improvisation dance. Additional color to her life was added by her work with Deja Donne (Italy) choreography: Lenka Flory, Simone Sandroni in a number of theatrical, emotional and sensual works. They told her, "Dance is not acting, not technique, just be present".
www.gofukukitaura.com
---
Supporting Artist
Hanano Teshirogi
(Tokyo/Japan)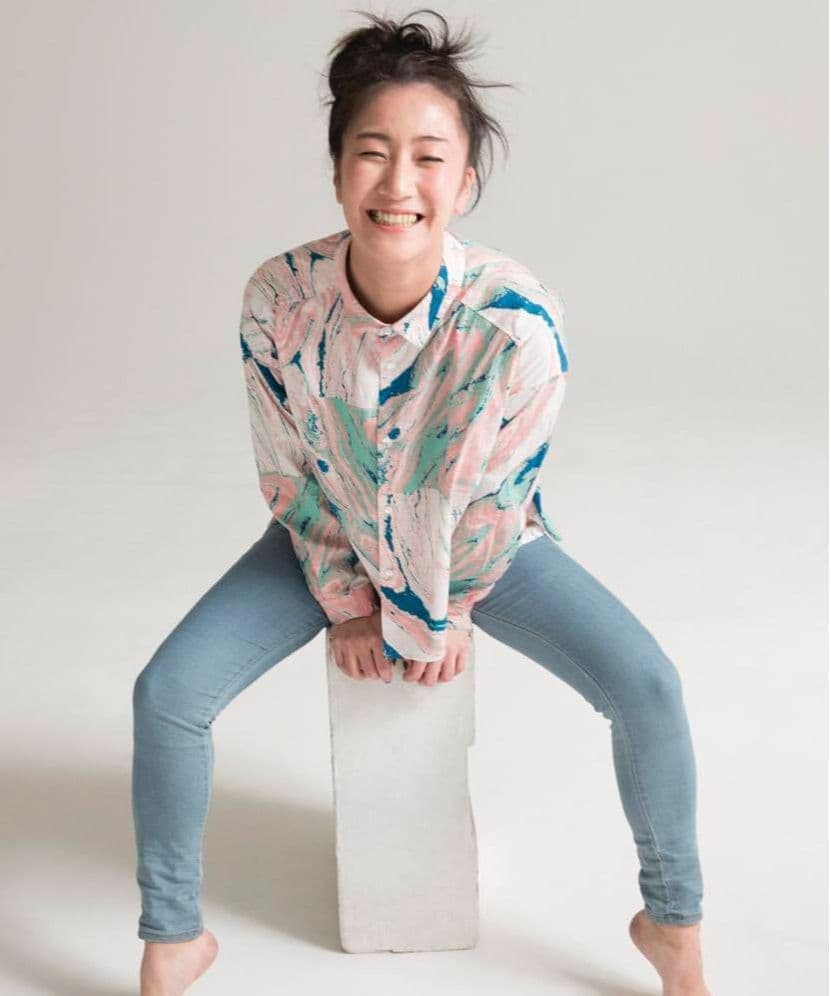 Hanano Teshirogi is a Dancer, Contact Improviser, player and a teacher based in Tokyo and Miyagi in Japan. She studied at the Dance Major of Japan Woman's college of Physical Education. From 2008 to 2011, she danced and studied teaching, organizing and performing Contact Improvisation in Tokyo and throughout Japan at
C.I.co
. as a company member. In 2008, she founded CI-bu, a Dance Company based on the technique of contact imprvisation, with Miki Hoei. She has begun to study a community dance taking advantage of an earthquake disaster which happened in her hometown.
She works in Japan and overseas with choreographers, directors and improvisers.
"Lemming"(2008
~
2011 directed by Kosei Sakamoto),"In the Woods Beneath the Cherry Blossoms in Full Bloom"(2018 directed by Hideki Noda),"Spirited Away"(2022
~
2023 directed by John Caird)
---
Watatu Murakami / nas (Osaka/Japan)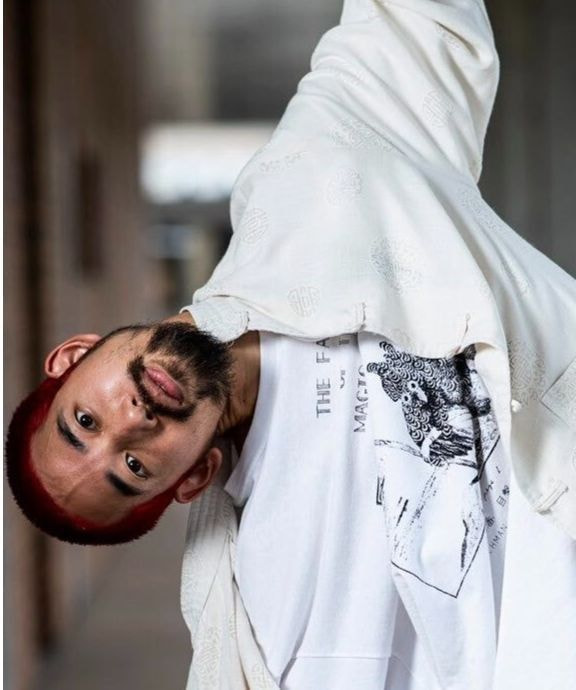 Based on street dance, I learnt how to enjoy dance from contemporary dance, contact improvisation and butoh, and how to handle the body and Ki from tai chi and aikido, and express the joy of moving the body and experiencing the moment by connecting with the truth. In today's internet society, dance has become more accessible, but she is concerned that the image of dance as a physically demanding form of dance has become too attached to it. She is working to spread the idea that anyone can dance and connect with the body.
To experience contemporary dance, they participate in dance battles, stage productions and in the dance scene in the entertainment industry.
---
Ryuta Iwashita
(USA/Japan)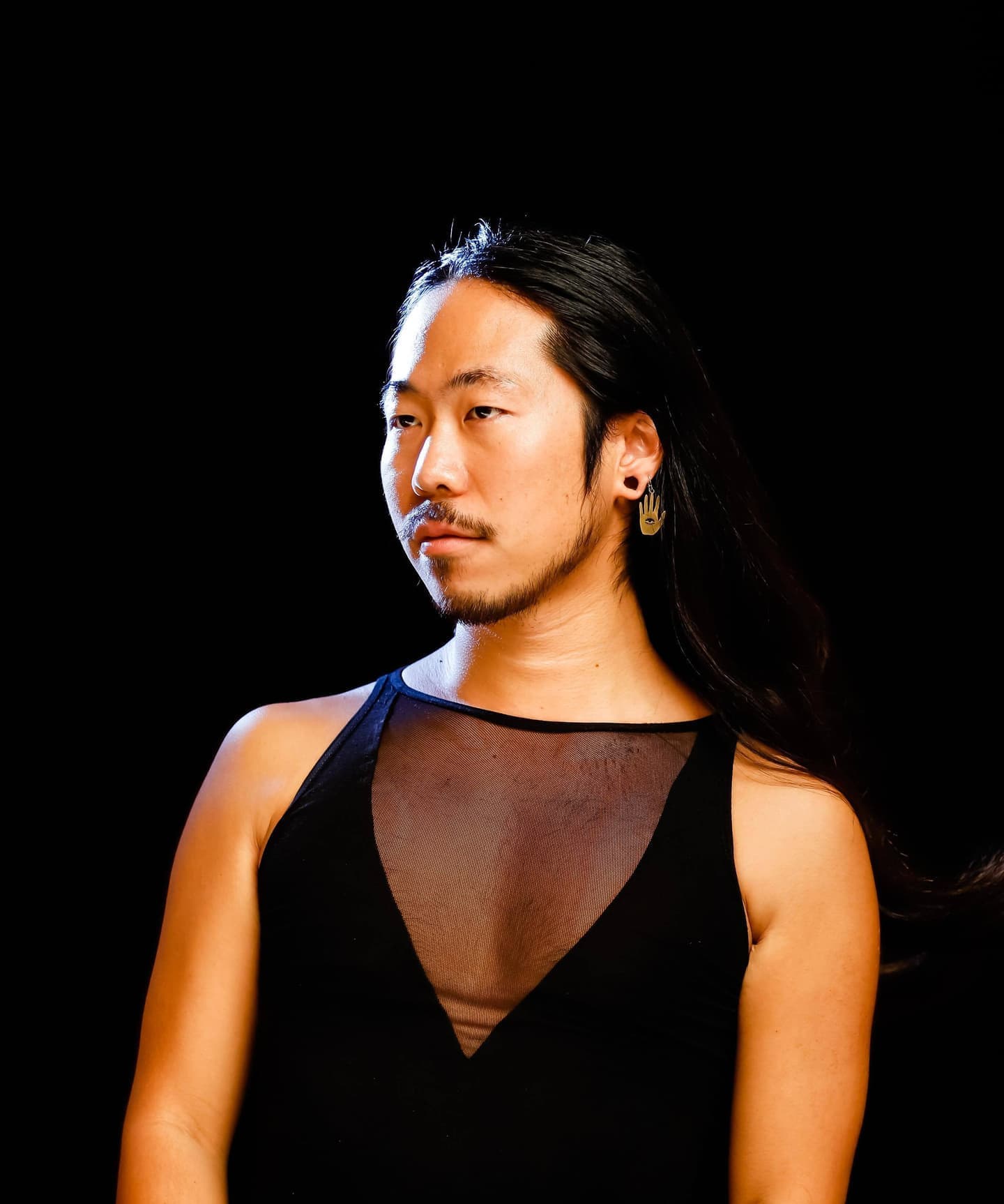 Ryuta Iwashita (they/them) currently lives and improvises in Bulbancha (also colonially known as New Orleans) in the USA as a movement/performance/visual artist and educator after living in Japan for 25 years. Their artistic lexicons are rooted in social justice, somatics, martial arts, child education, and ancestral work including
祖体
(SOTAI) of which Ryuta is its conceiver.
Their current interest is to practice radical stupidity.
www.iwashitaryuta.com
---
Rie Takagi
(Nagoya/Japan)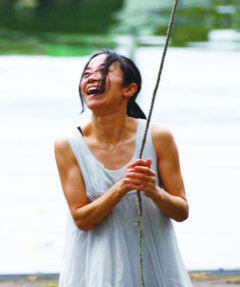 Since my childhood, I have experienced a variety of dances. After graduating from Osaka University of Arts, I studied with Harue Momoyama (musician) and Susumu Nakagawa (qigong practitioner), learning ancient Japanese physicality and Dai Gan Kou. I have worked as a freelance dancer in Tokyo, Nagoya, and Weimar (Germany), while collaborating with video artist, architects, and artists to create numerous performance pieces. Together I dance with children in after-school day care and preschool classes, as well as with adults in senior citizen facilities and welfare facilities for the disabled. Pilates trainer and member of CI Aichi.
Major productions include"aqueduct" (Berlin, Germany / 2007), "Sites, Sights, Cites III" (Weimar, Germany / 2008), "spooning" (KIJI Building, Nagoya, Japan / 2016), "The Stage Created by Art" (Toyota Theatre Festival, Toyota Civic Cultural Hall / 2018), "awai~nihaka no feast" (Orbitalink, Sakai-Kura, Tagasu, Obama, Fukui, Japan / 2019), " The Other Side" (Aichi Arts Theater, Small Hall), "Living Art Museum" (Iga City Cultural Hall, Main Hall), "CONFUSION INCLUSION ~ Ugokukarada, Connecting the Sea" (Aichi Arts Theater, Small Hall / 2020), "Invation 2020" (live streaming/2020), "The Other Side - Nov.2020" (online live streaming/2020), "Creation WS with director Hiroshi Koike Blue Bird" (Minokamo Farm Stage/2021), "The Other Side -Sep.2021 "(Kyoto Art Center/2021), "I-Dance Japan 2021 Dance! Sculpture Forest Theater" (Kirishima Art Forest/2021), "The Other Side -Feb.2022" (Sound Performance Platform 2022 Guest Artist, Aichi Arts Center Small Hall/2022), "The Other Side -Installation 2022" (Chojamachi Cotton Building / 2022)
、
"20020609 kara" solo performance(Chikusa Sainenji / 2023)
---
Ai Teranisho
(Nagoya/Japan)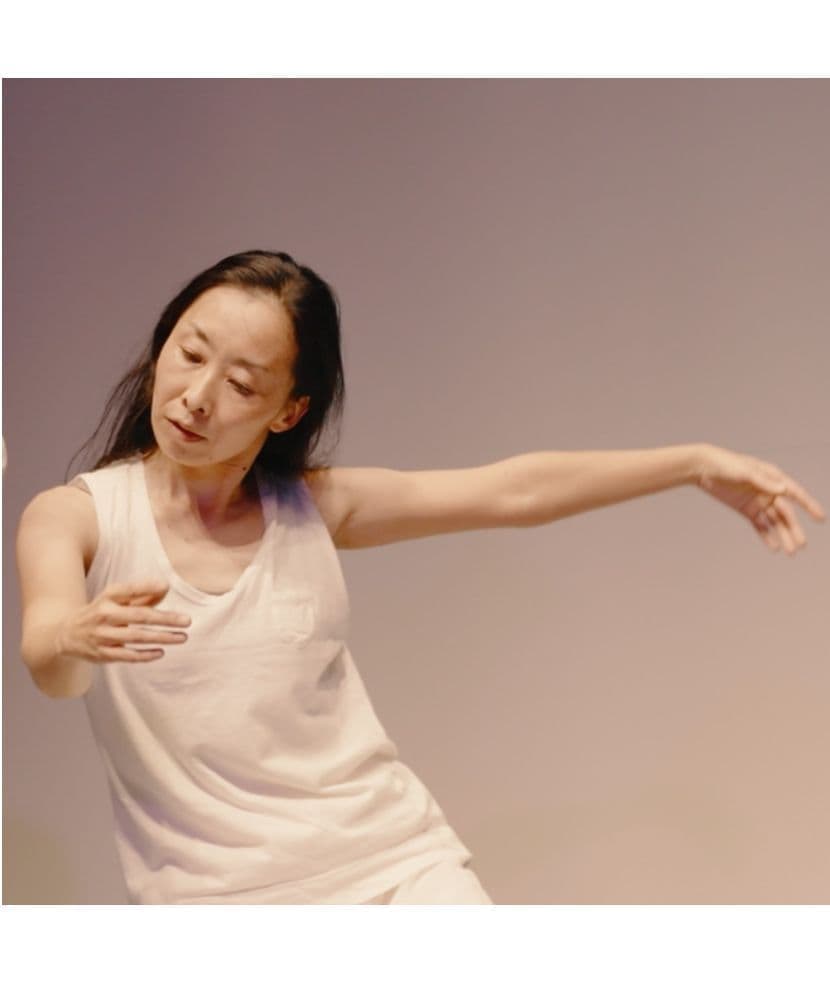 Learned classical ballet, and joined a student theatre company at Waseda University. While still a student, joined the performing arts company "Pappa Tarahumara". Appeared in productions such as "Kusa-Meikyu" (Japan Foundation Forum/Tokyo, 1996), "Fune-wo-miru" (Setagaya Public Theater/Tokyo, 1997), and "SHIP IN A VIEW" (Venice Biennale/2002, Servantino International Arts Festival/2003).
After working as a dancer in Tokyo, Berlin, Nagoya, and other places, became involved in the management of an after-school day service that works with children with Down syndrome and developmental disabilities through dance and art. After obtaining a license as a Psychiatric Social Worker, worked as a support staff member in a facility for people with visual impairments.
Since 2016, involved in the planning and operation of contact improvisation labs and workshops as "CI Aichi".
Since 2018, participated as a dancer in all productions as a creative member of the intermedia performance "The Other Side", which combines video, music, physical expression, and stage art.
In 2021, launched "kinomalabo" with VR artist/Buddhist sculpture artist Asuto Mano and began experimentally producing works that explore the relationship between the body and media, such as video works using Zoom and 360-degree cameras and performances using VR.
During the COVID-19 pandemic, began to focus on creating "spaces" that emphasize deep connections within reach, recognizing the importance of human connections. Organizing small events and classes, such as CI and improvisational performances, art workshops, yoga and Vovinam (Vietnamese martial arts), mahjong, table tennis, and digital play, mainly in
"Atelier Kugel" on the first floor of the home and at cafes and disability welfare facilities, aiming to create a space for cross-border exchange beyond age, gender, nationality, race, disability, religion, and experience.
---
Colleen Coy (Australia)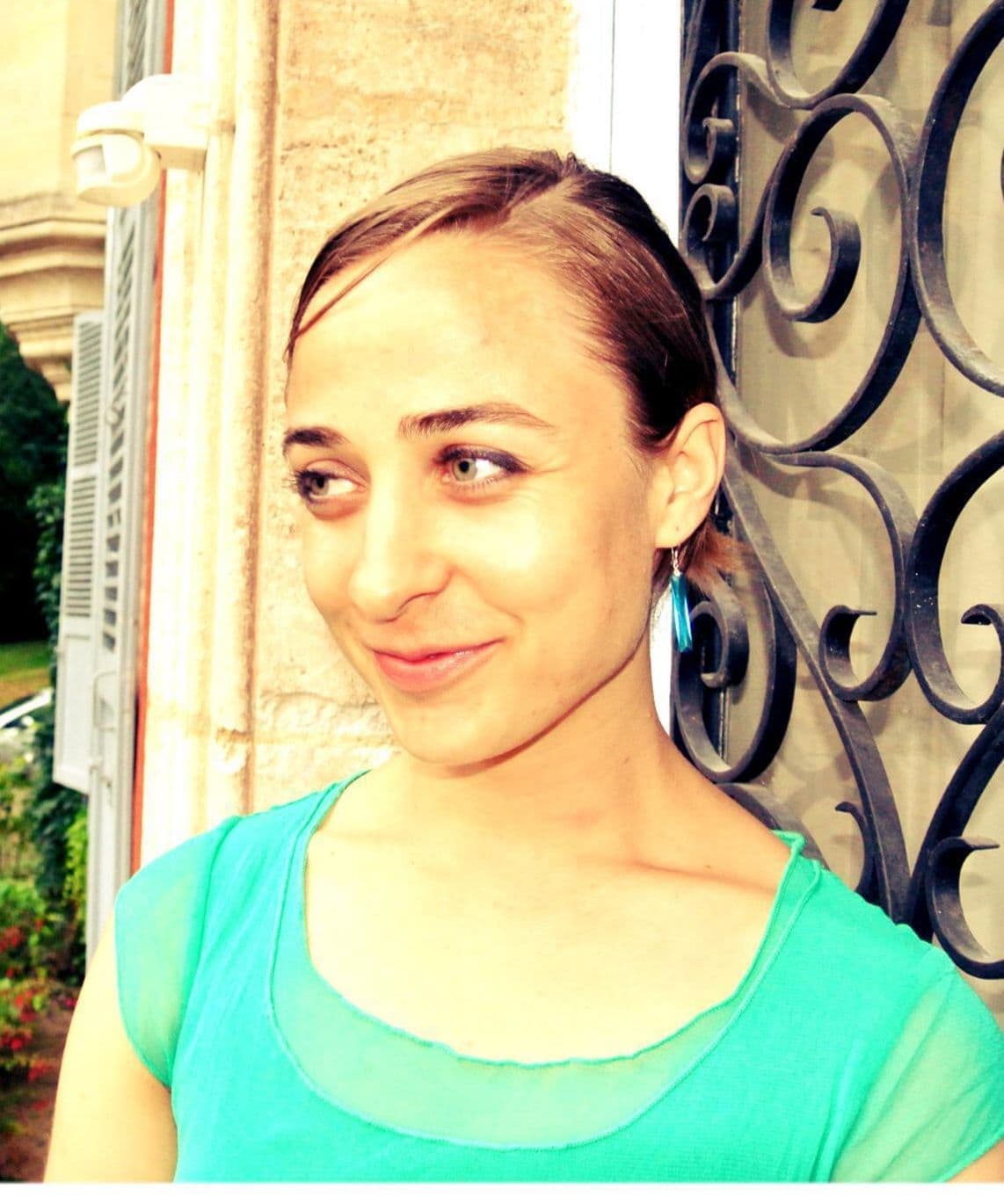 ColleenCOY is a classically trained dancer, choreographer, and Screendance maker. She holds a
B.Sc
. in Dance from the University of Wisconsin, USA, a certificate of Screen & Media focusing on Screendance, and advanced Pilates and yoga teacher training certificates. Colleen has danced with professional companies, performed in theatre plays, musicals, dance films, & performance art shows. She has a strong interest in improvisation, Contact Improvisation, Screendance, diverse cultures, music, nature, and meditation. Since 2008 Colleen has operated a dance and wellness studio in Timor-Leste, creating choreography and teaching people of all ages and from all over the world in 3 languages: English, Portuguese, Tetun. She has danced, choreographed, taught, or performed in: Australia, Brasil, Canada, Japan, Malaysia, New Zealand, Singapore, Taiwan, Timor-Leste, and the USA. Most recently Colleen co-facilitated a Screendance workshop at the 10th annual Australian Contact Improvisation Convergence (ACIC). Colleen's recent projects have included teaching workshops in regional Australian communities, performing, and creating Screendances.
ColleenCOY's Screendance work is intended to capture the experience of the most ephemeral of art forms, dance. It is an exploration of interactions with place and time, and the crisis of human impact on the natural world. It sometimes explores the minutiae and mundane and seeks to understand how to live well on a planet that appears to be suffering due to the choices of humans.
---
Musici

ans


Maryse

(Miyazaki/Japan)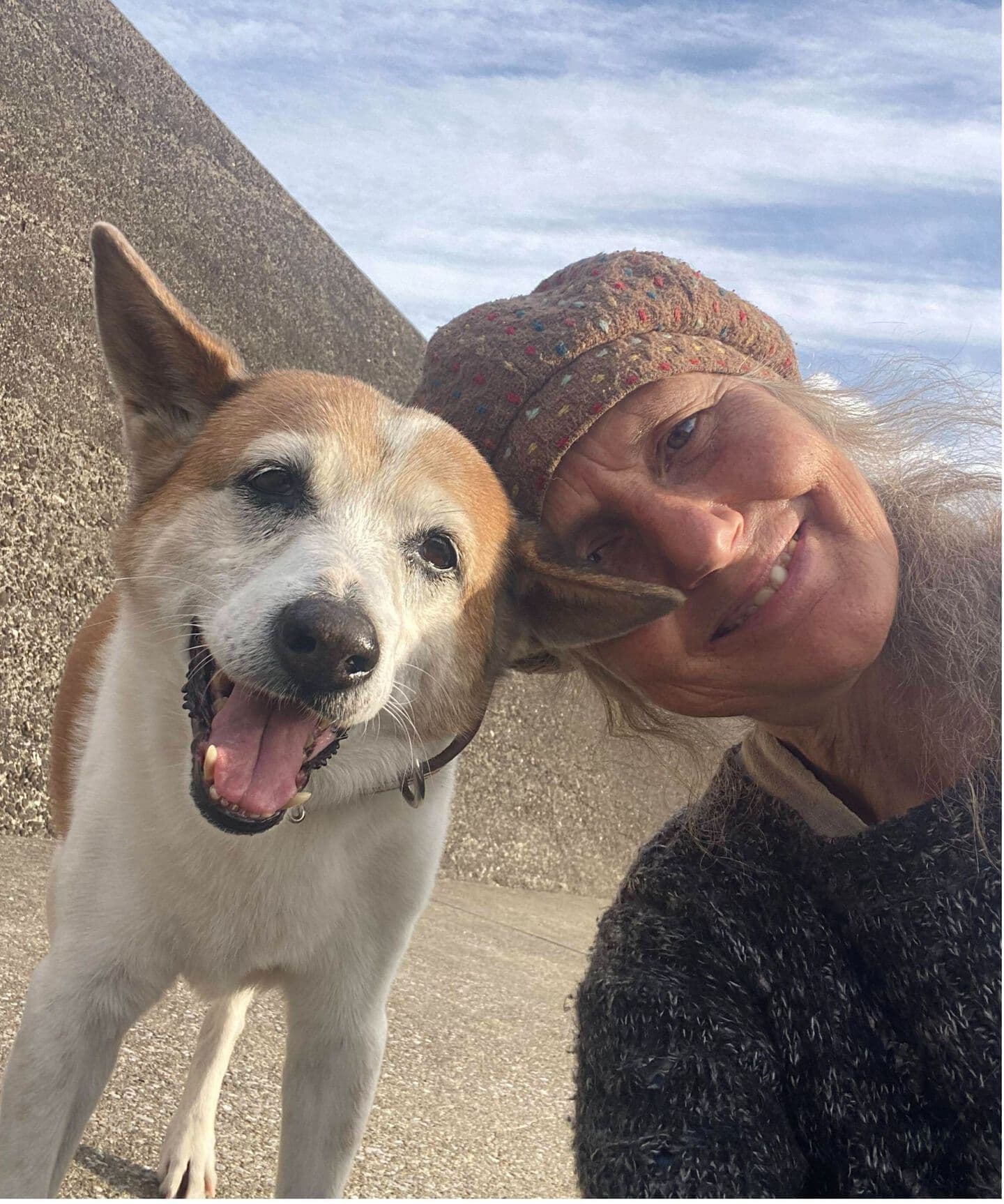 Born in Canada and living in Japan for 30 years, Maryse is a musician and a qualified teacher of Hatha and Yin Yoga. Maryse has been playing the flute and various styles of instruments for over 35 years, and has been improvising jazz and contemporary music since her early 20s.
She holds a Bachelor's degree in composition from Canada and has always enjoyed the creative process of both traditional and electronic avant-garde music.
Inspired by nature and the healing aspects of music, Maryse created the CD
2018 5 Elements Album with Peace-K and Masaha (
maryse2@bandcamp.com
)
2019 Morning Meditation ( collection of mantras , field recordings, multi-instrumental album)
2021 Thé Unexpected Universe by Shiro Shibuya (lyre, modular artist) & Marlies
2022 Chakra Meditation by Mu Syou
Kenji Azuma (nature sound artist) & Maryse Dumas o
2023 Ramaswara Sound Meditation Unit by Yuki Okuno & Maryse Dumas
She is sound artist ,
offers
yoga lessons, singing bowl and sound bathing sessions. She also performs with many musicians in various genre and styles.
She believes that sound and music have healing and magical powers in our lives. Her bird-like touch is enchanting and brings a unique and refreshing melodic breeze to the music she plays. She recently has been experimenting with loopers and effectors as well as unusual instruments.
Since 2017, she has performed with contemporary dancers in both Tokyo, Osaka, Fukuoka and Kagoshima!
In 2022, she performed and collaborated
with The Physical Poets and Butoh dancer Mushimaru at the 20th annual three-day festival in
, Osaka.
Since 2018, she has also collaborated with I-Dance and improvisation workshops with CiCo in Isa, Kagoshima .
2021 , she performed in improvisation workshops and final performances at the Museum of Kirishima Art, a dance , music installation with Maya Onoda.
SoundCloud : Maryse
https://linktr.ee/maryse1008
---
TobiuoRiaki (Nagasaki/Japan)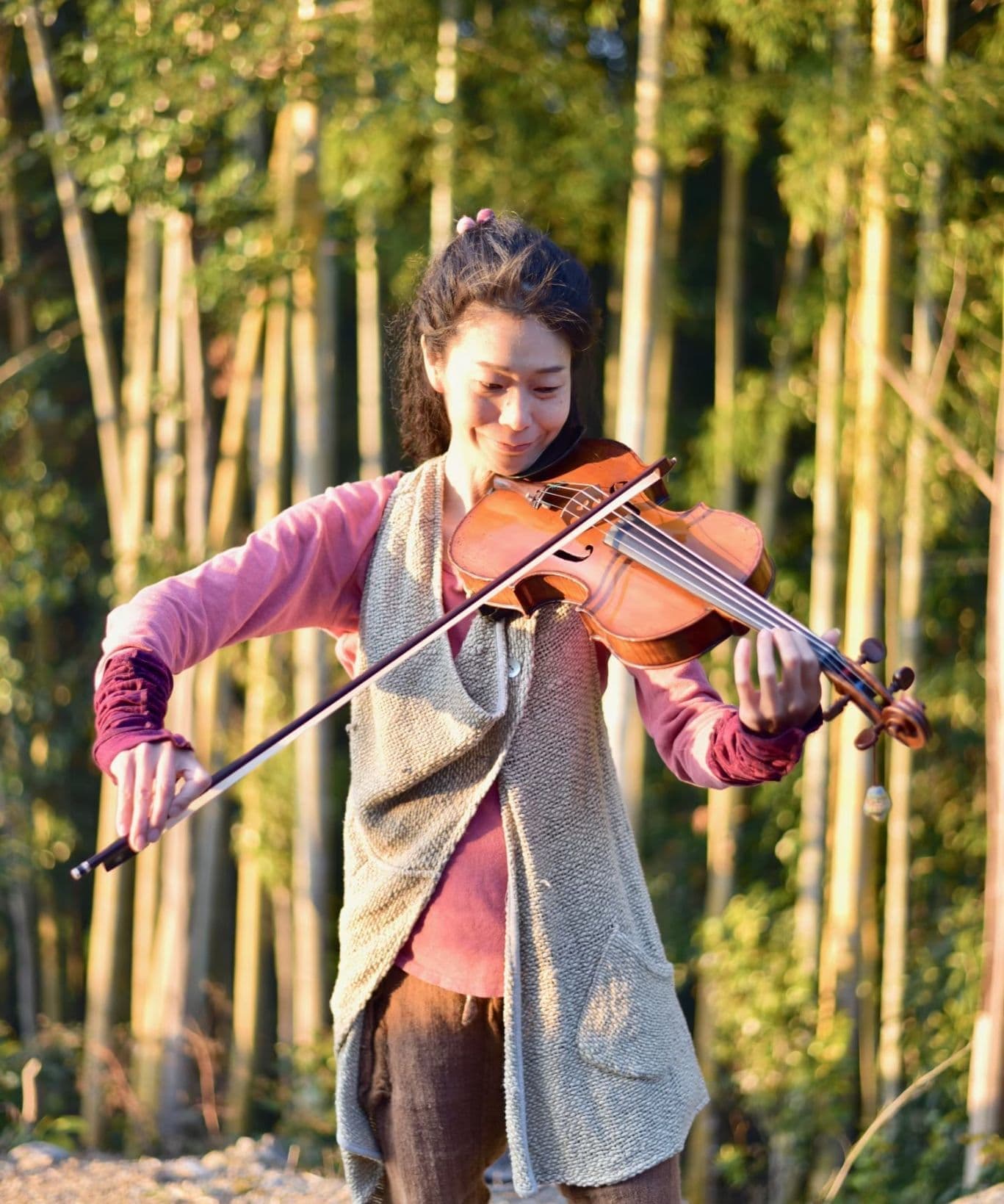 Born in Tokyo and since 2011 living in Nagasaki Prefecture in her husband's hometown. Gave birth in the years 2012 and 2015.
From an early age, she learned to play the violin at her mother's insistence. She tried to quit several times, but was unsuccessful, and ended up at the Musashino College of Music majoring in viola. After graduating, she joined a theater company and played music for the company's plays. She also played in a band, and at bars, too.
Thanks to the
singer Soiree,
she learned how to improvise. This is when she received the surname Tobiuo (flying fish).
TobiuoRiaki has performed together with musicians and artists of various genres, including butoh and comedy. In her solo performances using a looper, she weaves in the deep, intense warm sounds of the viola with small folk instruments and a keyboard harmonica, creating a unique soundscape.
Her music brings kindness and passion to everyone's heart. With love, she releases sound with all her heart! Also a navigator of happy life, she holds in-person and online viola meditation therapy sessions. Primitive reflex integration work,

remote TobiuoRiaki,

are also in the works. The TobiuoRiaki YouTube video, even if it's not live, still resonates with the heart. You'll sense something there:
https://www.youtube.com/channel/UCQnZfvpU8UFqv9tUOpd4bxg
---
Rana
(Ooita/Japan)
Born in Toyama Prefecture. Ever since she was little, Rana has been tuning into the vibrations of nature and singing whatever comes to mind. After graduating from high school in Osaka,
Rana performed while a
lso working various day jobs. In the year 2006, Rana went abroad to the UK to study music. There, she met DJ Mix Master Morris who greatly influenced her. Upon return to her motherland, she was actively engaged in the club scene and in galleries in Osaka and Tokyo. Rana moved to Kyushu in 2012 after the great tsunami and earthquake (March 11
th
, 2011). The abundant nature of Oita Prefecture and Mt.Kuju allowed her to return to her roots. Since then, she has been focusing on improvisation to express "sounds resonating in the moment". Rana's diverse offerings include crystal bowls, sound healing
using harmonic instruments, energy work, self voice healing, and experiential forest play sessions.
Rana has also formed a group called "Seirei no Uta (spirit song)" with Shuhei Sanichika, who plays Mbira, a traditional instrument of the Shona people of Zimbabwe, Africa. The group organizes sound ceremonies throughout Japan, sharing knowledge from the Shono folklore culture and vibrations from ancient times.
Another collaboration called "Ramaswara" is with yogini and flute player Maryse Dumas. In this unit, they focus on the sounds and rhythms of nature that arise from the breath, prana and the intentional modification of the breath, pranayama. By tuning into the specific place and moment, the two create meditative music that transports those who can hear.
〈
Rana information
〉
https://lit.link/cosmicrana
---
Visual Art

Maya Onoda
(Tokyo/Japan)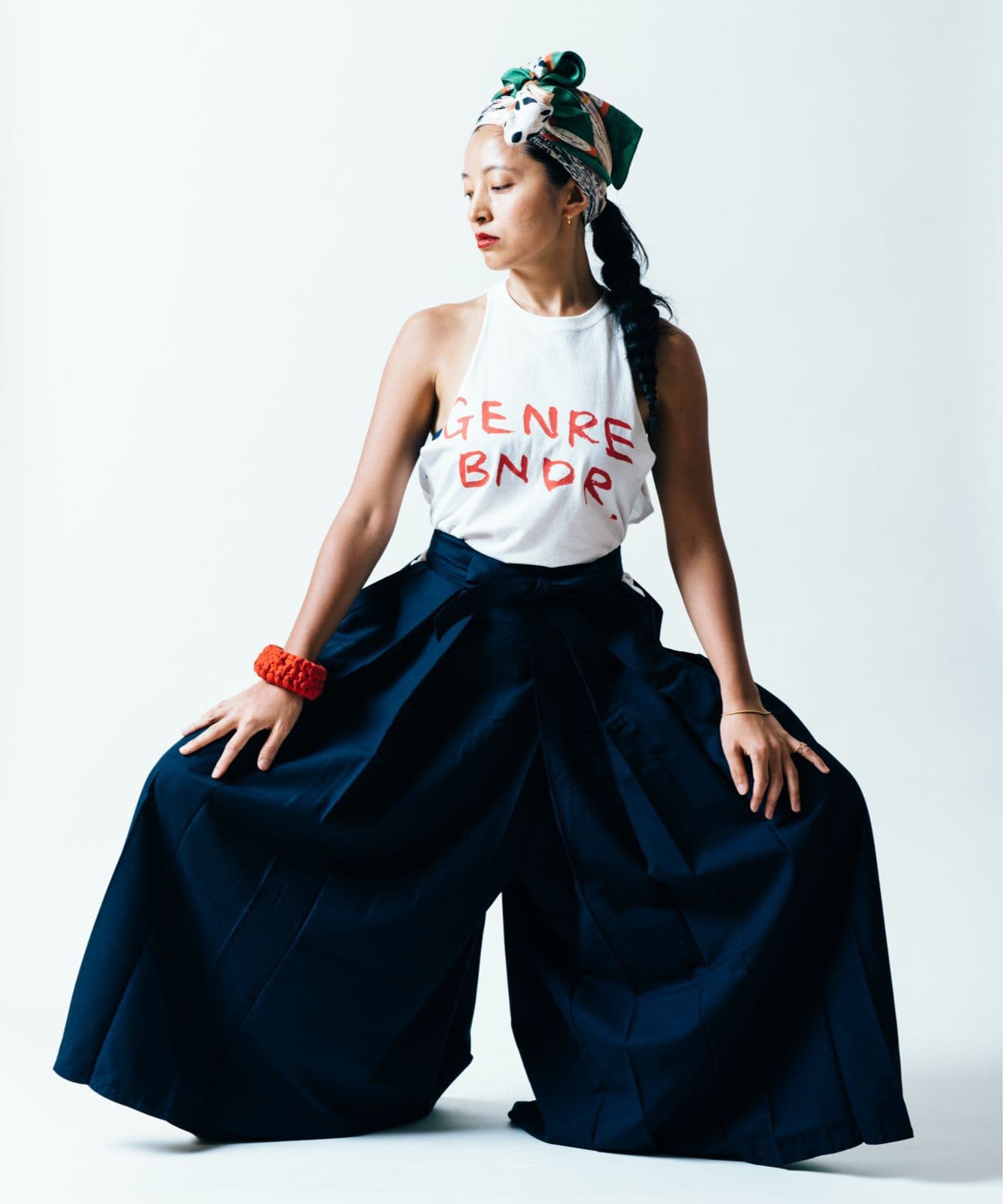 Maya Onoda, originally from Niigata, is an installation artist currently based in Tokyo.
Maya had lived in California and New York from 1998 to 2012.
She holds a Bachelor's degree in Fine Arts from California State University-Fullerton and a Master's degree in Fine Arts from Pratt Institute, NY.
Maya has received the Annual MFA Grant from the Joan Mitchel Foundation in 2006.
She moved back to Japan in 2012 after working mainly in NY.
Maya creates her installation work by improvising to draw into space using many cutout pieces of paper.
She refers herself as more of a translator than a painter; she draws as if she interprets surrounding energy.
Especially after collaborating with the contact improvisation group, CIco for Osumi Art Live Festival, Kagoshima in 2017, Maya has become more aware of invisible connections through time.
Imagine what you don't see but feel.
Although the connection may be intangible, we all certainly exist in relationships.
You mirror me; I mirror you.
All the tangible beings, carried by a vehicle known as time, leap through dimensions by being detached to be attached to others.
Forget about linear time ticking on a clock.
Capture organic time in dimensions.
The future is infinite energy pouring down on us through the present to the past.
We are standing right here where infinite possibilities are twinkling down on us.
The future sparkles infinitely.
The present flashes like the lightning.
The past illuminates the heart.
Selected Exhibits:
2022 Transform, Higashikawa, Hokkaido, Japan
2021 Writing Music, Art Day Special Exhibition, Kirishima Open Air Museum, Kagoshima, Japan
2020 Things you don't see but you certainly feel, SORaC gallery, Tokyo, Japan
2017 Transform, Osumi Art Live Festival, Higashikushira, Kagoshima, Japan
2017 Transform, MadL gallery, Taipei, Taiwan
2014 Art Gwangju 14, Gwangju, Korea
2013 5th Moscow Biennale of Contemporary Art, the Manege, Moscow, Russia
2012 Kaleidoscope, Magnan Metz Gallery, Chelsea, NY, USA
i-Dance Partners
Ming Shen Ku (Taiwan)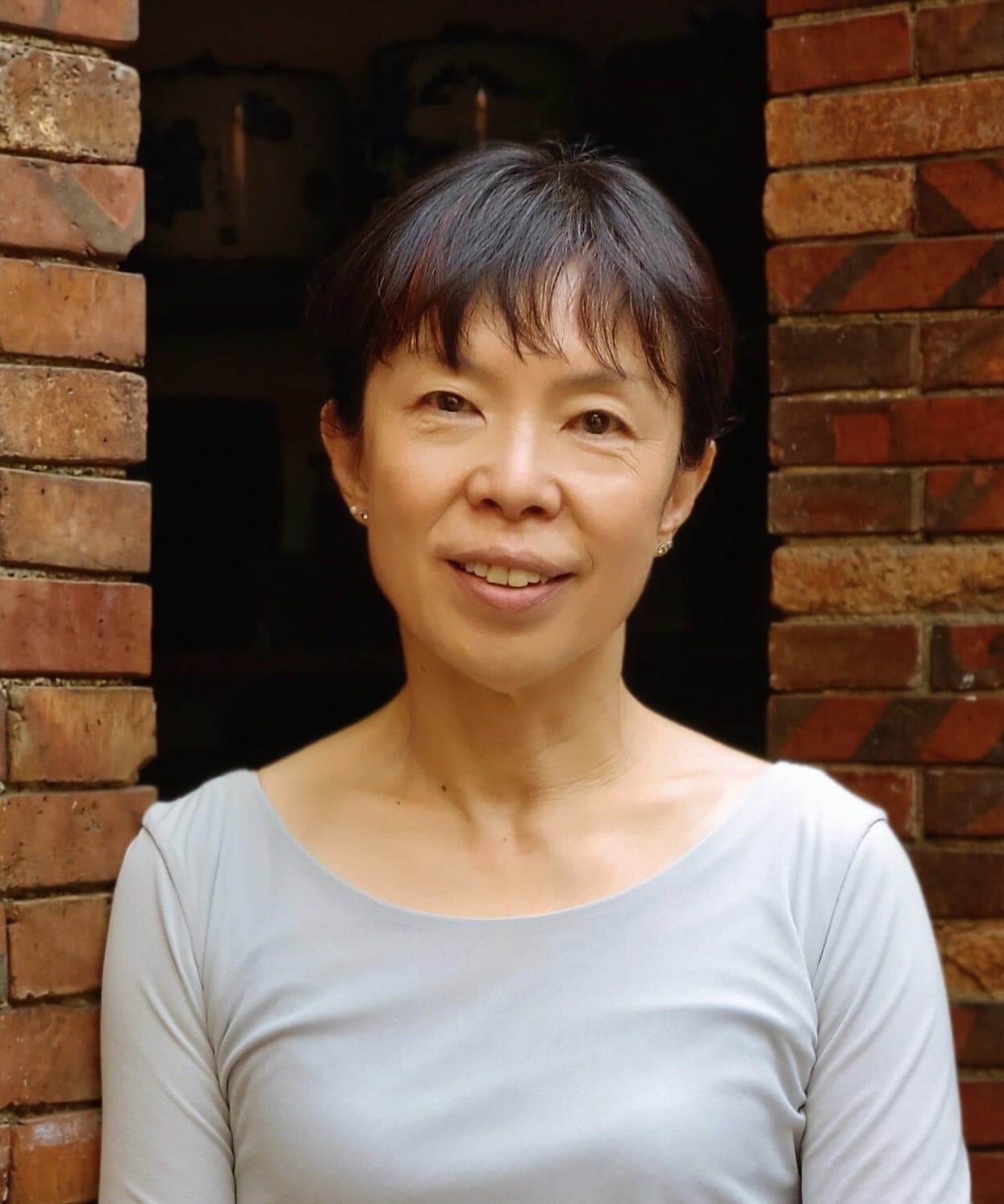 As an active choreographer and dancer, Ming-Shen Ku has settled her base in Taiwan since 1987. Ms. Ku's works are influenced by many Western and Eastern dance styles, a merging development from her diverse backgrounds.
Since 1992, Ms. Ku became deeply involved in Contact Improvisation and introduced it to Taiwan.
She founded her dance company "Ku & Dancers" in 1993 to present new works and promotes the concept of improvisation. "Ku & Dancers" has set their foot print in New York, Australia, Paris, London, China, Korea, Malaysia, Indonesia and Japan.
She has collaborated with many dance companies, such as Cloud Gate Dance Theater in Taiwan, and companies in Hong Kong, Japan, Australia, Austria as well as U.S.
Her solo performance has also been invited to tour in the US, London, Paris, Australia, Japan, Malaysia, China and Hong Kong. The review from New York Times has commented her work "simple and handsome".
After teaching for 25 years, Ming-Shen Ku retired as the Dean from Dance School of Taipei National University of the Arts, currently was nominated as Honorary Professor.
Ms. Ku has also been invited as a guest artist to perform and to teach in many universities and dance companies around the world. She has received Wu San Lien award, a life time achievement award in 2009, and National Award for Arts in 2020.
---
Victor Choi-wo MA (Hong Kong)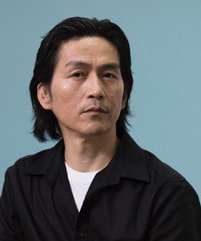 Victor Choi-wo MA is the founder and artistic director of dance company Y-Space (HK). He graduated from School of Dance and School of Drama of The Hong Kong Academy for Performing Arts in 1988 and 1993 respectively. He was the Hong Kong Ballet and City Contemporary Dance Company dancer. In 1996, he received the Asian Cultural Council Lee Hysan Foundation Fellowship to conduct research on dance and theatre in the USA(1997-98). As a choreographer, he created over 60 works. He has taught, directed and choreographed for many local and international companies from Taiwan, China, South Korea, India, the USA, Australia, Germany, Norway, Denmark, Poland, Zimbabwe and Singapore etc. Important works includes: "None of Your Business", "Not a Double Room", "Unconscious I & II", "Victor Ma's Dance Äi0Exhibition I & II", "RE/evolution", "Suddenly", "On & On & Turn Turn Turn", "Room X" and "Door". He has received the Hong Kong Arts Development Awards 2016 on Artist of the Year (Dance). He has been the Artistic Director and Curator of i-Dance Festival (HK) since 2009. He is also the chief course designer and tutor of "Organic Movement Transformation Training" which is a one-year dance and performing arts certificate programme since 2019.
---
Mandy Ming-yin YIM (Hong Kong)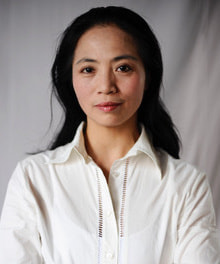 Co- founder of Y-Space, Mandy Yim graduated from the Hong Kong Academy for Performing Arts School of Dance. She was the Hong Kong Ballet and City Contemporary Dance Company dancer. She was a recipient of the Asian Cultural Council Lee Hysan Foundation Fellowship in 1996 to do her dance research in the USA. In 2000, she was invited to create a site-specific work "Chop Suey" for the Harare International Festival of the Arts, September in same year, she was invited to attend the Norway Oktoberdans Festival & End of Millennium Festival and participate in performing arts festival of artists -in-residence program. She has also been invited to various international arts festival for performances and exchanges such as I-Dance (Japan), I-Dance (Taipei) and I-Dance (Korea) etc. Since 2009, Yim has acted as the producer of i-Dance Festival (HK) and her teaching, performances, creation toured Europe, Asia and Africa. Yim is currently the Education and Outreach Director of Y-Space, and course designer and tutor of "Organic Movement Transformation Training" One-year dance and performing arts certificate programme.
Host artists/ Organizers


Chico Katsube (Kagoshima/Japan)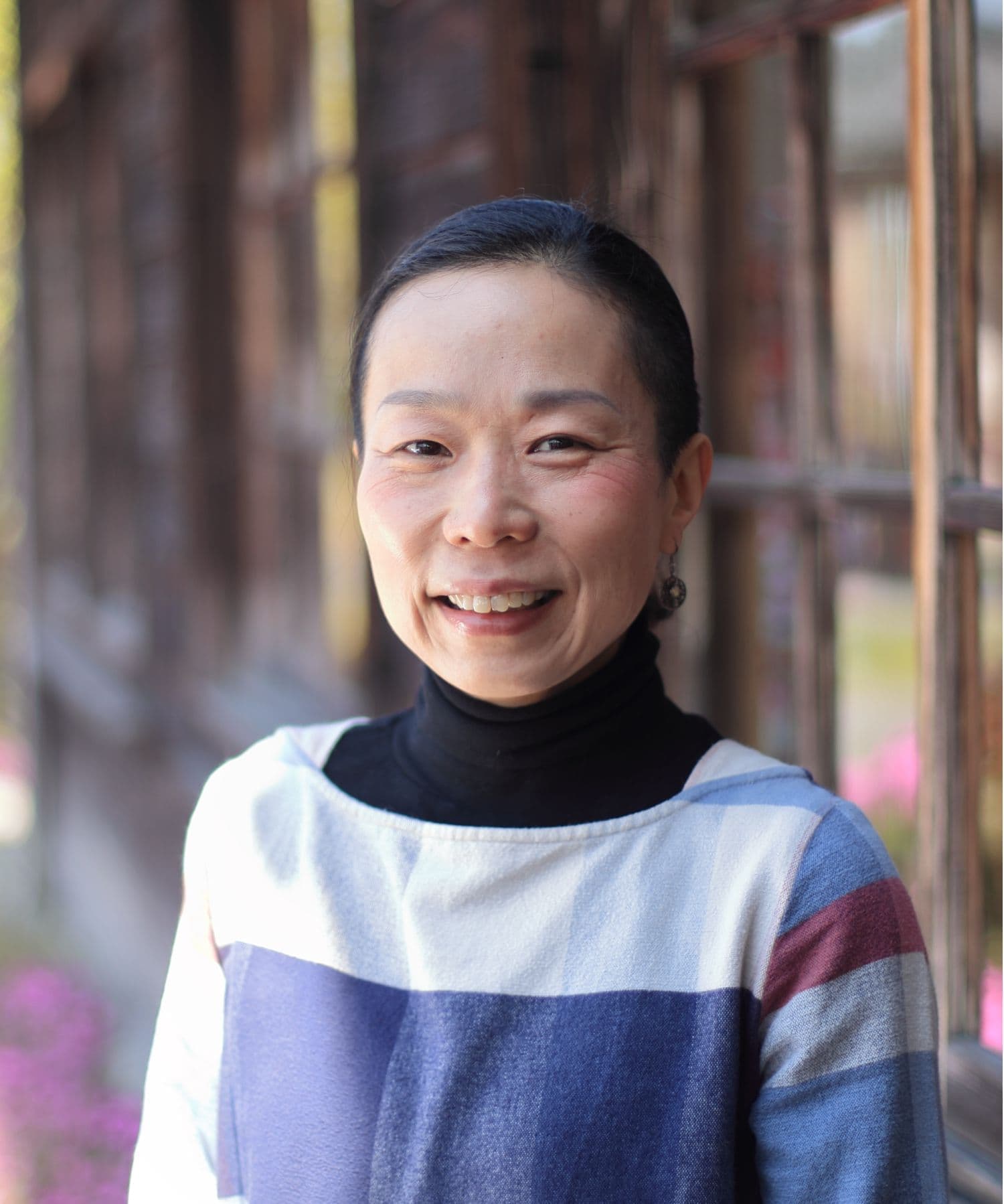 Was born in Osaka, and she has studied in Tokyo then continued to study dancing in New York. After returning to Japan, she spent most of her life in Tokyo, where she found the Contact Improvisation Group CIco in 2000.
In the wake of the East Japan Earthquake, she moved to Isa City, Kagoshima Prefecture in 2012. There, she realized that the earth, greenery, water, and fresh air are close and plentiful. It was the perfect venue for i-Dance Japan(iDJ), so it has been held every other year since 2013 and will be held for the sixth time.
The production/management work is not natural talent of her, so will not be good at it forever, but the participants, guests, and supporters of iDJ are wonderful every time, it is evolving with each year,
and she has a feeling that this time (2023) will be a great success.
While in the world of contact improvisation, she has a tendency to study how to avoid contact without getting out of the initial sense of contact weakness. The irony is that this is useful and well received overseas.
In the era of Corona, she launched Offline Remote Contact Improvisation, and thanks to that, she connects and dances with people all over the world in the midst of it.
In recent years, she has been holding "Body Philosophy Dance Workshops" in Isa City and Kagoshima City. And is looking for artists to collaborate the Art Experience "Kurunkoron" for infants.
---
Shoko Kashima (Kagoshima)
Born in Chiba prefecture. Dance artist/photographer She graduated from Ochanomizu University Graduate School of Dance Education. In 2002, she studied abroad in New York under the Agency for Cultural Affairs. In 2005, she participated in CIco, Israel CI Festival, Ibisa Contact Festival, and has been a lecturer and performer of contact improvisation in various places in Europe, North America, Africa, Asia, etc. She has been planning and producing the i-Dance Japan International CI Festival since 2013 through the i-Dance network in Hong Kong, Taiwan and South Korea. She appeared in the ending of the NHK drama "Hatsukoi" (2012). She accidentally moved to Kagoshima in 2012, where she enjoys a more physical and sensory life while doing natural farming and beekeeping. She has a wide range of activities such as TEDxKagoshima, TV and radio appearances, workshops and performances.
Recently, she wants to aim for a simple life while realizing that her body is her capital above all else.
http://ci-jp.2-d.jp
Facebook
Videographer/ Photographer


Sayaka Mochizuki (Kyoto/Japan)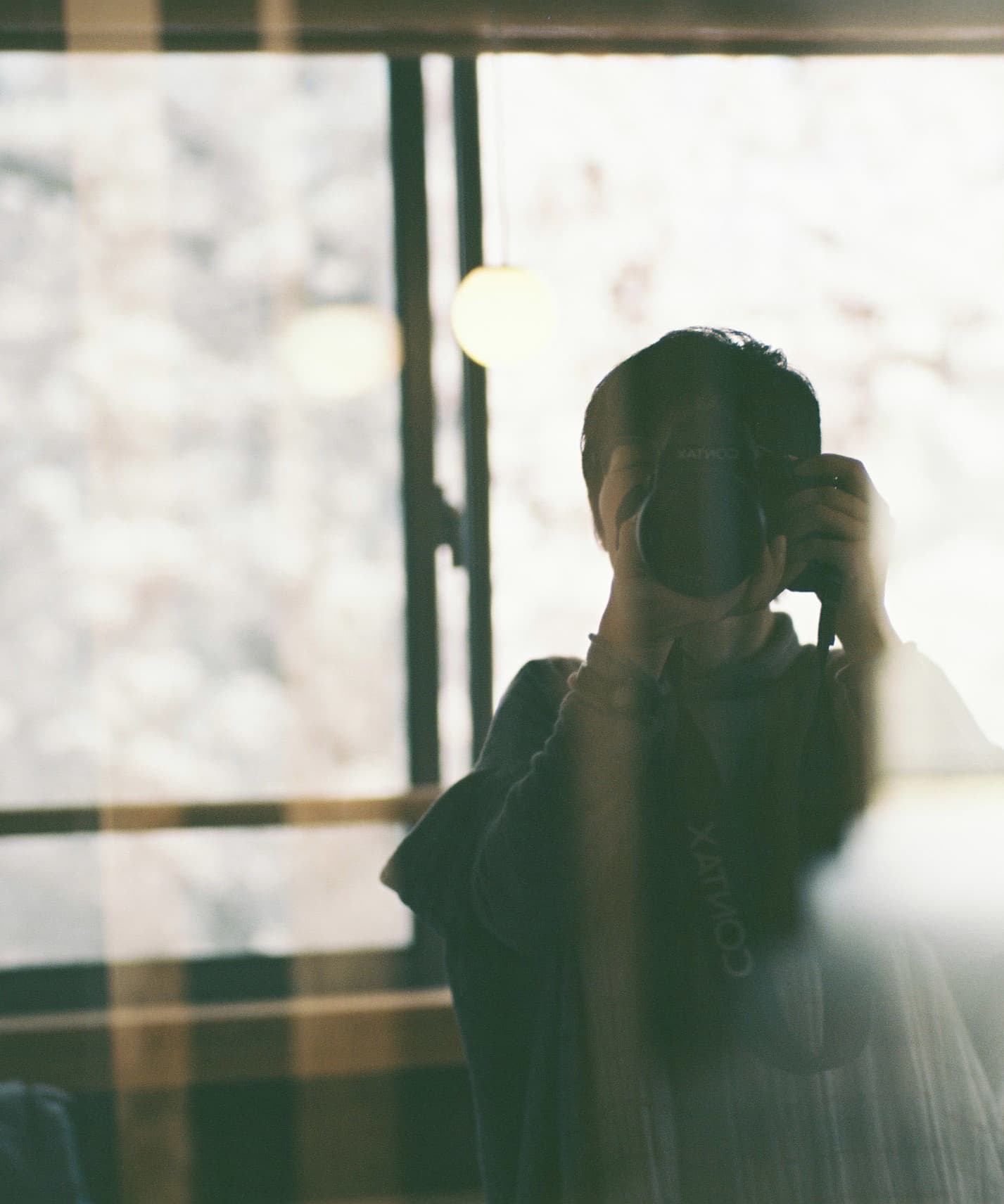 photographer. He encountered photography when he was in college, and has been involved with it throughout his career while working in a variety of jobs. Over the past ten years, I have been involved in photography and video editing as client work, and at the same time I continue to produce and present artwork.
This may be the case with all forms of expression, but while photographs and videos are visual expressions, they exist to express things that cannot be seen with the naked eye. I am searching for "how to treat it carefully".
In recent years, I have learned a lot about plants and knowledge of yoga.
At the I-Dance Japan Contact Improvisation Festival, I will be in charge of the documentary video.
Photography
https://sayakamochizuki.tumblr.com/
Instagram
https://www.instagram.com/sayakamochizuki/?hl=ja
---
現場監督・⾳響ほか
⻄和博 前畑⻯郎 内園田仁美


協力